The Benchmark For Highest Standard Towing Services
The Benchmark For Highest Standard
Towing Services
Embracing technology and sustained effort to give timely and professional service to our customers, our heavy-duty expertise can manage any problem, from semi-truck rollovers to vehicle recoveries.
Meeting Commitments & Surpassing Expectations For Over 15 Years
Towing has 15 years of combined experience and the ability to tow any car. To assure the safety and care of any vehicle or cargo, our courteous, uniformed drivers are highly trained and accredited in all parts of towing and transport. We have everything needed to handle any work, big or small, with our diverse equipment and AAA approval. We are a burgeoning towing franchise committed to providing premium quality towing and roadside assistance solutions to consumers in need at extremely reasonable rates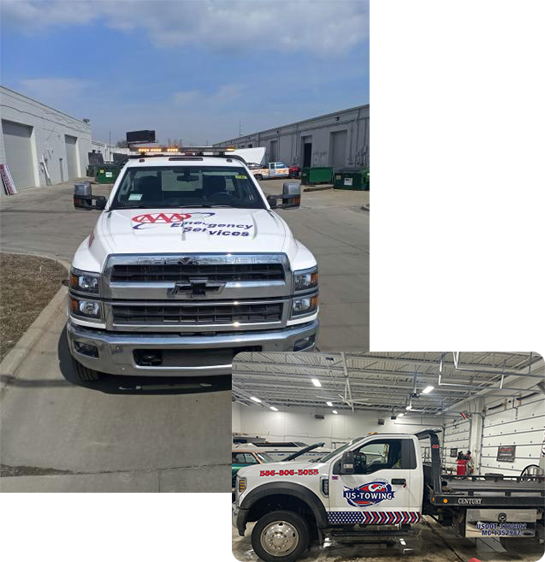 Your Trustworthy Partner For Vehicle Assistance
We believe that no job is too big or too little for us to tackle. We take pride in providing complete client satisfaction. Our target response time is 15 minutes, you can't afford to wait. We have the latest towing and roadside assistance technology, as well as properly trained operators, to get you back on the road. Join us in our quest to usher in a new era of towing solutions.
We have a crew of roadside assistance providers that are experienced in dealing with all types of roadside emergencies. This enables us to take all necessary precautions while towing your automobile safely off the road. Don't just take our word for it. Check it out for yourself!
24/7 TO HELP YOU GET BACK ON THE ROAD
When your car stops running or you're locked out, it can be a moment of panic and uncertainty. Don't worry. Just point the direction and we'll reach you in a jiffy!